Packing tapes with a print are an excellent combination of effective and cheap advertising and an excellent method of protecting shipments against unauthorised opening.
Any prints can be made on tapes. Our graphic designers will prepare a design according to a pattern or make it according to your instructions.
Tapes with prints are produced with a modern SANDWICH method – the print is made on an internal side of the tape by applying glue. Therefore, the print is very durable and highly resistant to wear.
We use high quality polypropylene foil in tape production. Prints can be made in up to 6 colours. Available types of glue: synthetic rubber (hot-melt), natural rubber (solvent), silent wrap,
acryl, and freezer.
Available tape widths: from 24mm to 150mm. We can also produce paper and PCV tapes with prints.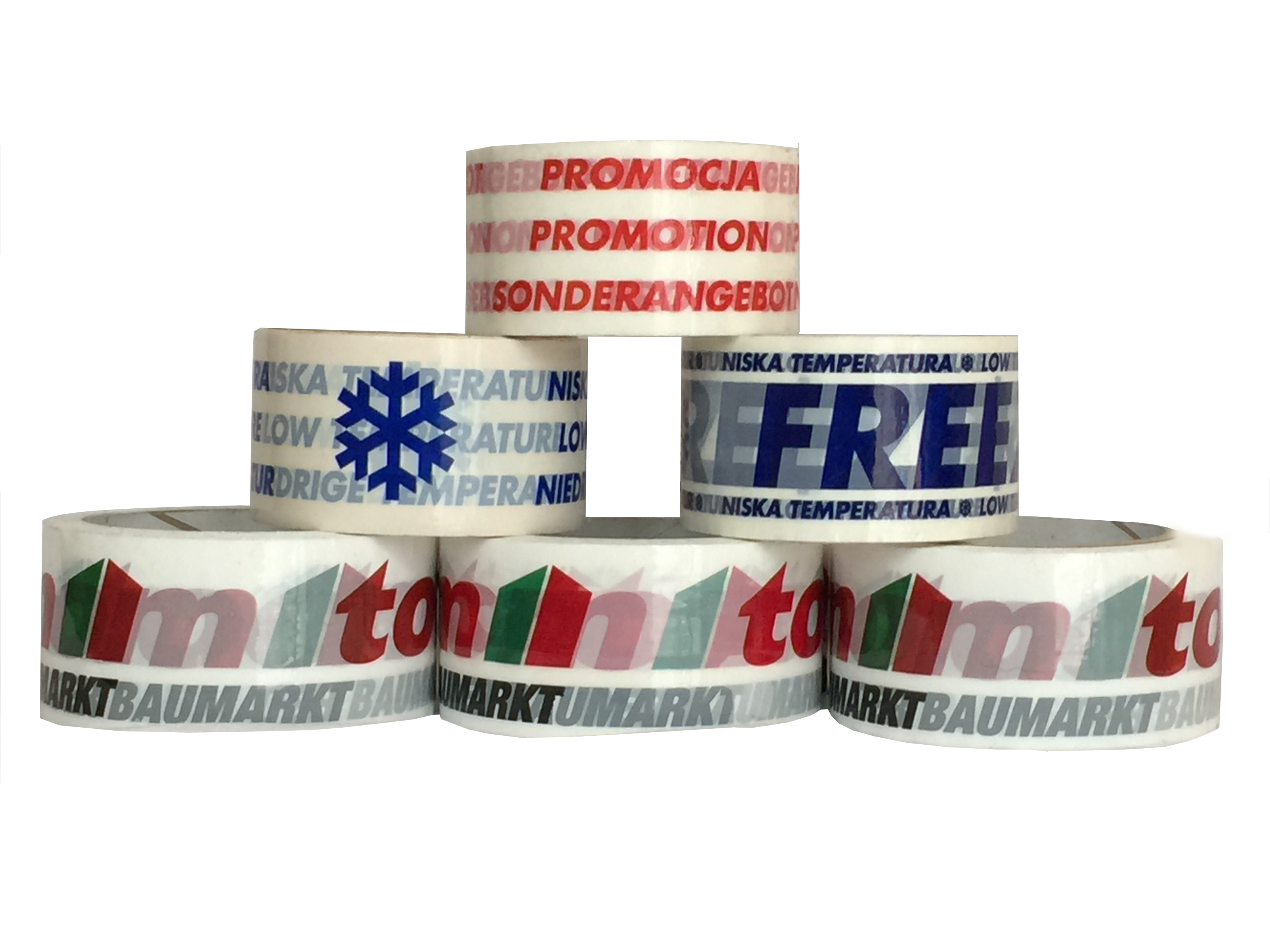 ---